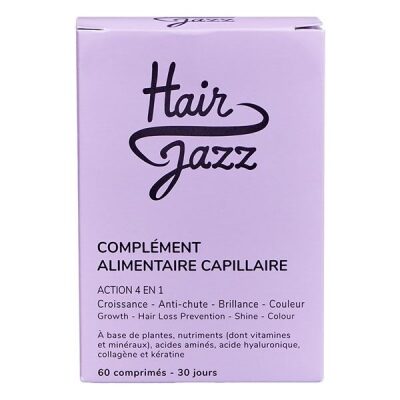 HAIR JAZZ Vitamins- balanced nutrition for your hair!
Helps maintain healthy hair condition.


Nourishes hair, skin and nails from inside.


Protects cells against oxidation.


Maintains normal pigmentation of the hair.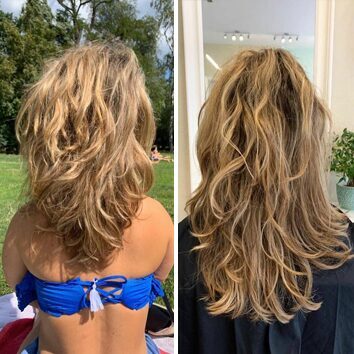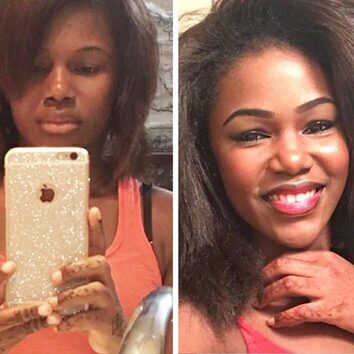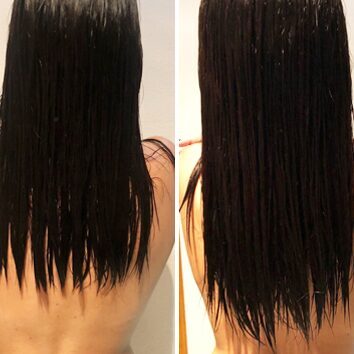 *The results may vary from person to person.
The active ingredients Biotin, Hyaluronic acid, Keratin and Collagen, Vitamin B6, Vitamin E, Niacin, Copper and Zinc protects cells against oxidation, maintains healthy hair condition and the natural color of the hair.

Slide for more comments Consumer testing
83%
Increase in hair strength
76%
Increase in hair growth
90%
Overall satisfaction with the treatment
*PROTOCOL: Conducted on 60 patients over a period of 30 days, measuring each patient's hair accordingly. Thirty patients used the product daily and thirty patients did not apply any hair treatment.
Client reviews
Hair Jazz Vitamins - Boost Your Hair From Inside